Buy Zest-it art products online from around the world -
see range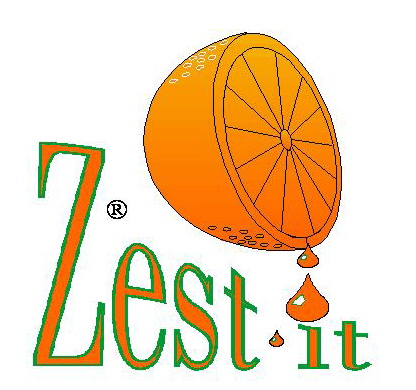 Welcome to Zest-it.shop.
We have a great range of Art products and mediums to make your art work even better.
For the oil painter we have our original Zest-it Oil Paint Dilutant and Brush Cleaner with it's citrus smell, Zest-it Clear Painting Medium and our very popular Zest-it Damar Picture Varnish.
If you are not a fan of citrus smells with your painting, you can always choose the Zest-it Sovent instead.
If you use Acrylic paint and get fed up of going back to dried brushes and think your brush is ruined...then Zest-it Acrylic Brush Cleaner will be your best option. It will clean fresh Acrylic paint but also revive old dried on paint in brushes too. You will be suprised how good it is!
Our Zest-it Pencil Blend is highly recommended for coloured Pencil artists using any wax / oil based pencils, pastels or crayons. The Zest-it Blending Sponge will give you just the right amount on your brush or tortillion to get the blend just right, so you can build up more layers.
We also have a new to market Zest-it Cold Wax Painting Medium Range which is flying off the shelves. It's wonderful consistency will give extra depth and texture to your oil work. It has it's own Zest-it Wax Solvent to work along side it and we have a selection of additions to make that wax creation extra special. Adding Fine Marble Dust, Sand or Limestone Dust to your wax will give you some great results.
For those of you that write with a fountain pen or use techinical pens, we now also have our Zest-it Fountain Pen Cleaner and Zest-it Technical Pen Cleaner. You will never have to leave/let old dry ink ruin your pen again.
Covid-19
Just to reassure everybody we are still working whilst following the government guidelines of social distancing, regular sanitistion etc.
We are however limiting our trips to the post office so it maybe a few days longer than normal for us to dispatch your order, so please bare with us.
We hope this doesn't cause too much inconvenience and thank you for your understanding and support during this unprecidented time.
Be well.
---------------- What we offer ----------------

Free shipping
We offer free shipping for all orders over £45

Money back guarantee
30 day money back guarantee on all orders - see T &C's

Safe and Secure
Buy online with confidence in our secure shop

Gift certificates
Available for any product to give to that someone special.
Your Cart

Shopping cart
Your Account

Login Status
Not logged in